Personalised Items
All great experiences includes a personal touch
We can design and print your 'own' personalised stationery and photographic greeting cards. Wonderful personalised items that make a very thoughtful gift for somebody special-or just for spoiling yourself! Personal photographic greeting cards that is different, create a family photo card for Christmas or for birthdays that is personal and unique.
Personalised Stationery
There is something quite special about writing on personalised stationery-a handwritten note on your stylish family letterhead, sealed with a coordinating envelope. Something so unique, traditional and thoughtful about personalised stationery.
Extend your personal brand and further enhance the brand that is 'you', with The Artropolis bespoke stationery allows for this-choose from classic monogrammed and delightfully designed wordmarks, a colourful option that are lively and out there or a sophisticated option with a feminine flair.
Select products such as:
-Personalised diaries
-Gift Wrapping
-Personalised Scatter Cushions
-Notepad and Pencil Set
-Gold foiled monogrammed cards
-Personalised KRAFT Notepad
-Personalised Travel Journal
-Personalised Moleskin Notebook
-Personalised HB pencils
-Personalised Stamps
Personal Greeting Cards
Select your image and supply the hi-resolution file of the image and create your personalized greeting cards. Send greetings and good wishes to your loyal and potential customers, business partners, colleagues, friends and loved ones using custom greeting cards.
We offer quality greeting card printing services at the best rates and with quick turn-around time. We can easily design and print greeting cards for birthdays, weddings, anniversaries, Christmas, New Year and other special occasions. You can advise the specifications of your greeting cards by advising on the size, fold, cardstock and quantity.
There are various benefits of personalisation.  Personalisation increases engagement. When personalising any item or piece of collateral, it makes for a better experience, and all great experiences includes a personal touch.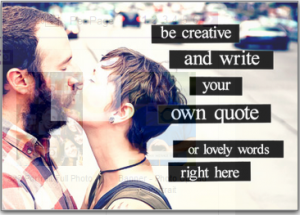 Bright gloss or elegant matte paper. Thick and durable cardstock. Flat card or folded card options. Available in standard sizes:
Folded Cards
A3 Cut to 297 mm x 420 mm-Fold to A4 297 mm x 210 mm
A4 Cut to 210 mm x 297 mm-Fold to A5 210 mm x 148 mm
A5 Cut to 210 mm x 148 mm-Fold to A6 148 mm x 105 mm
Flat Cards
A4 Cut to 210 mm x 297 mm
A5 Cut to 210 mm x 148 mm
A6 Cut to 148 mm x 105 mm
Minimum quantities apply: Digital Press = 15 & Offset Press = 250.
Contact info@theartropolis.co.za and request a quote on the design and print of your personalised cards and stationery.